Enchanting, romantic, and tailored to you
You won't find more polished and awe-inspiring Phoenix wedding venues, with our expansive desert vistas and magnificent indoor spaces accommodating up to 600. However you envision your wedding – rustic, refined, modern, elegant, classic, bohemian, or simply you – Tapatio Cliffs has the venue to make it so.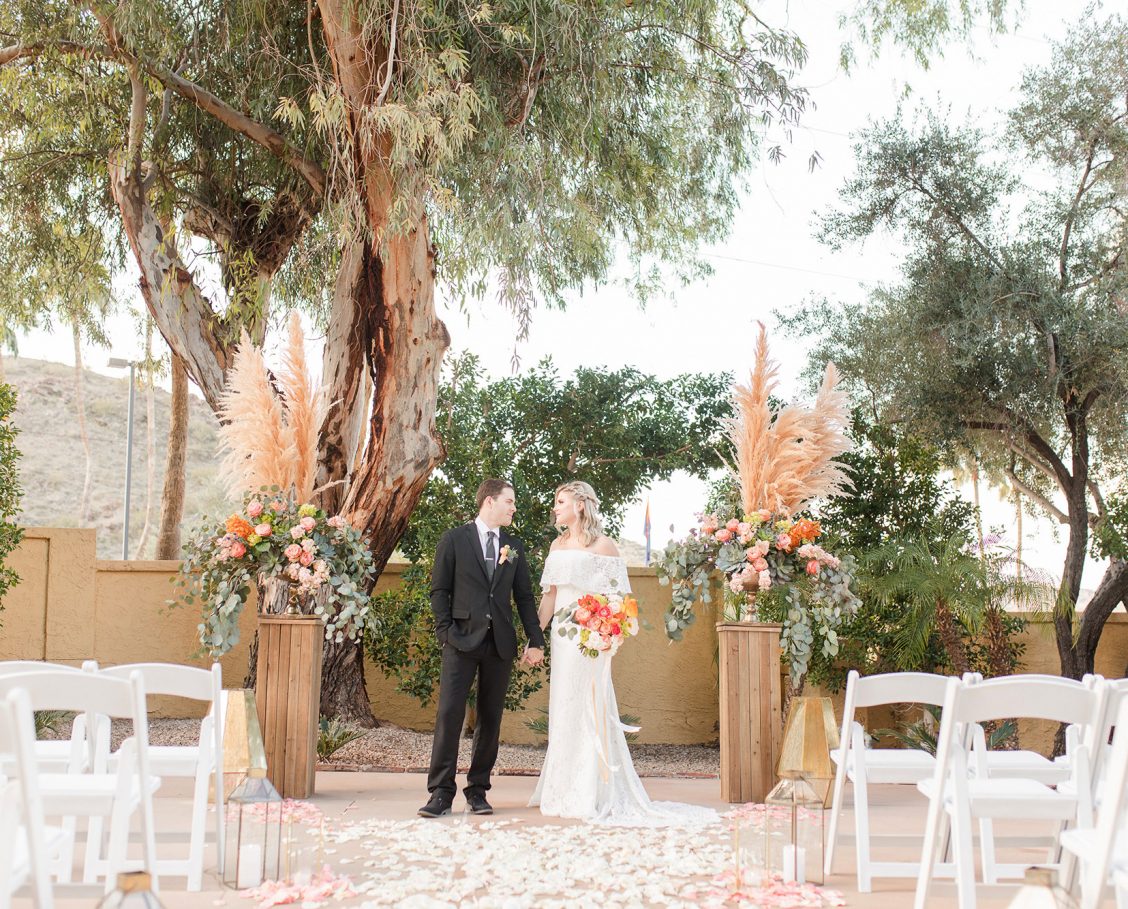 West Courtyard
The West Courtyard offers a charming, intimate outdoor setting with a large terraced patio lined by trees. A beautiful Spanish inspired water fountain adds an elegant ambiance to any ceremony or reception.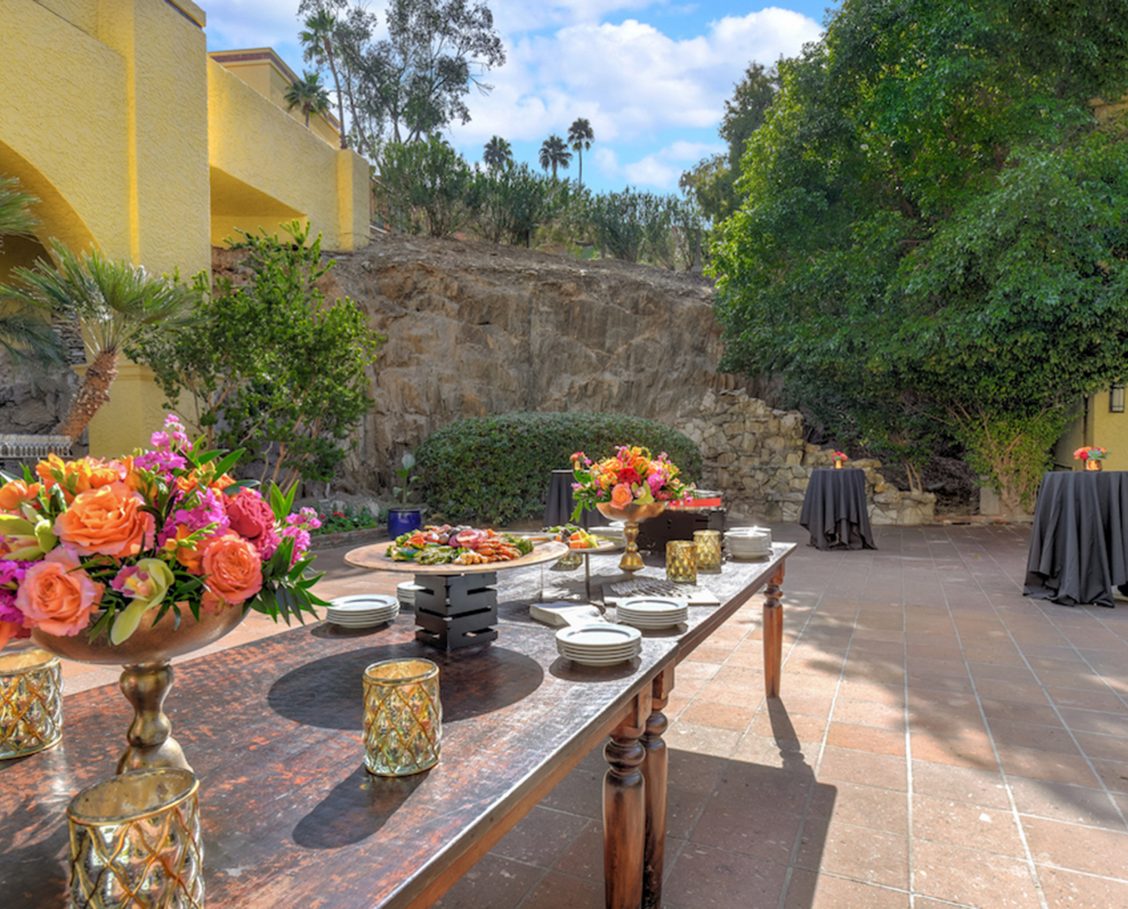 East Courtyard
The East Courtyard offers a romantic, secluded outdoor setting with beautifully landscaped grounds situated among granite bluffs and trickling water fountains. Both the West and East Courtyards flow to and from the Grande Ballroom offering a picture-perfect venue for any special event.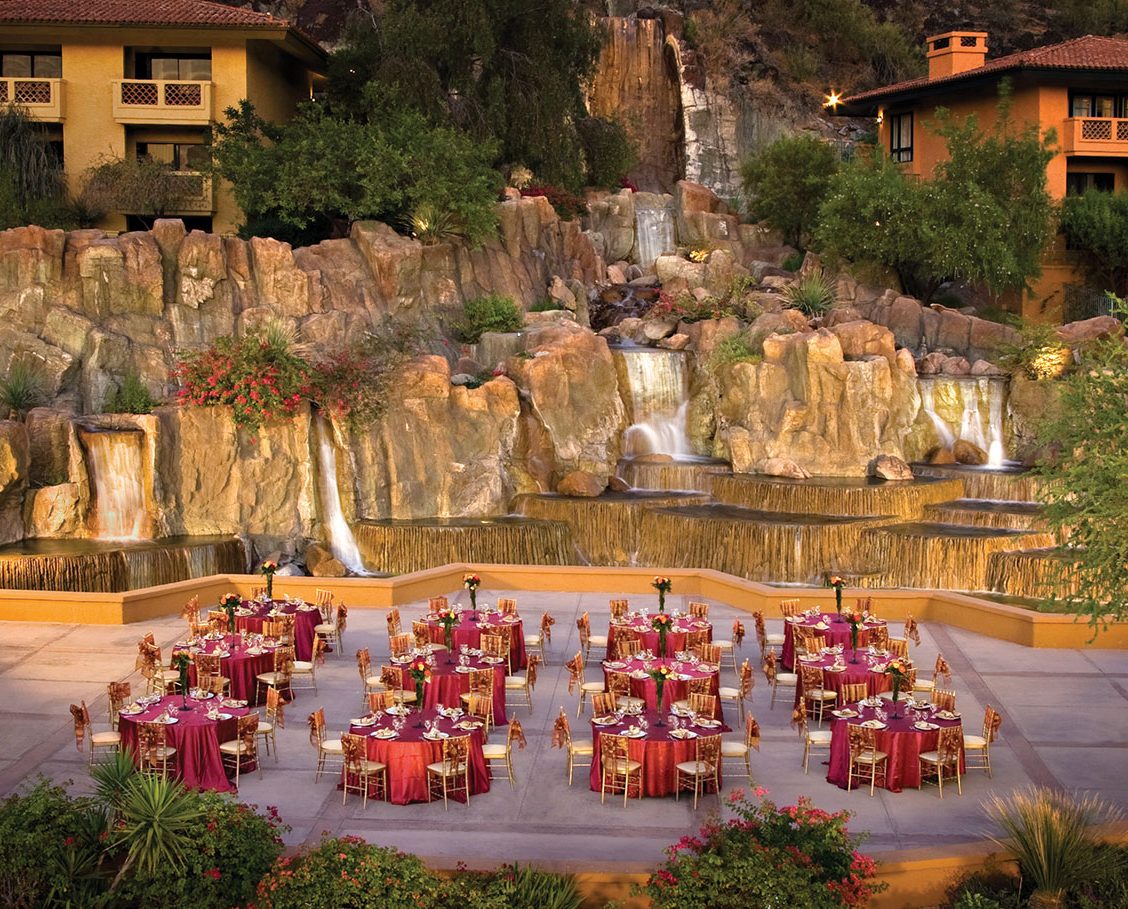 The Falls Terrace
Cascading waterfalls and azure pools are a gorgeous backdrop to your wedding ceremony, rehearsal dinner or reception. Smaller ceremonies are perfectly suited to our veranda which offers scenic views of the North Mountain Preserve and an idyllic atmosphere on your special day.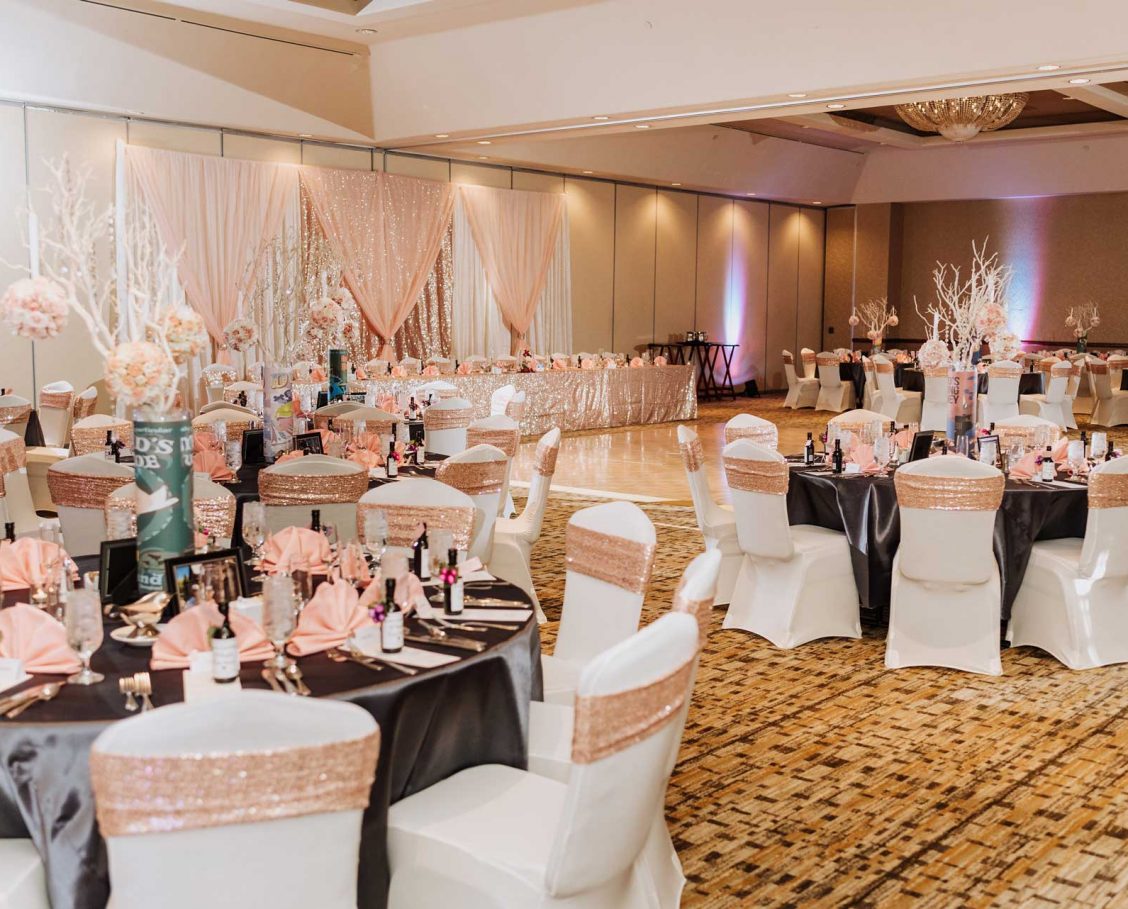 Grande Ballroom
Our luxurious Grande Ballroom is the perfect venue for a grand-scale rehearsal dinner, ceremony or reception. When you reserve this impressive space you will also enjoy access to a spectacular multi-level foyer.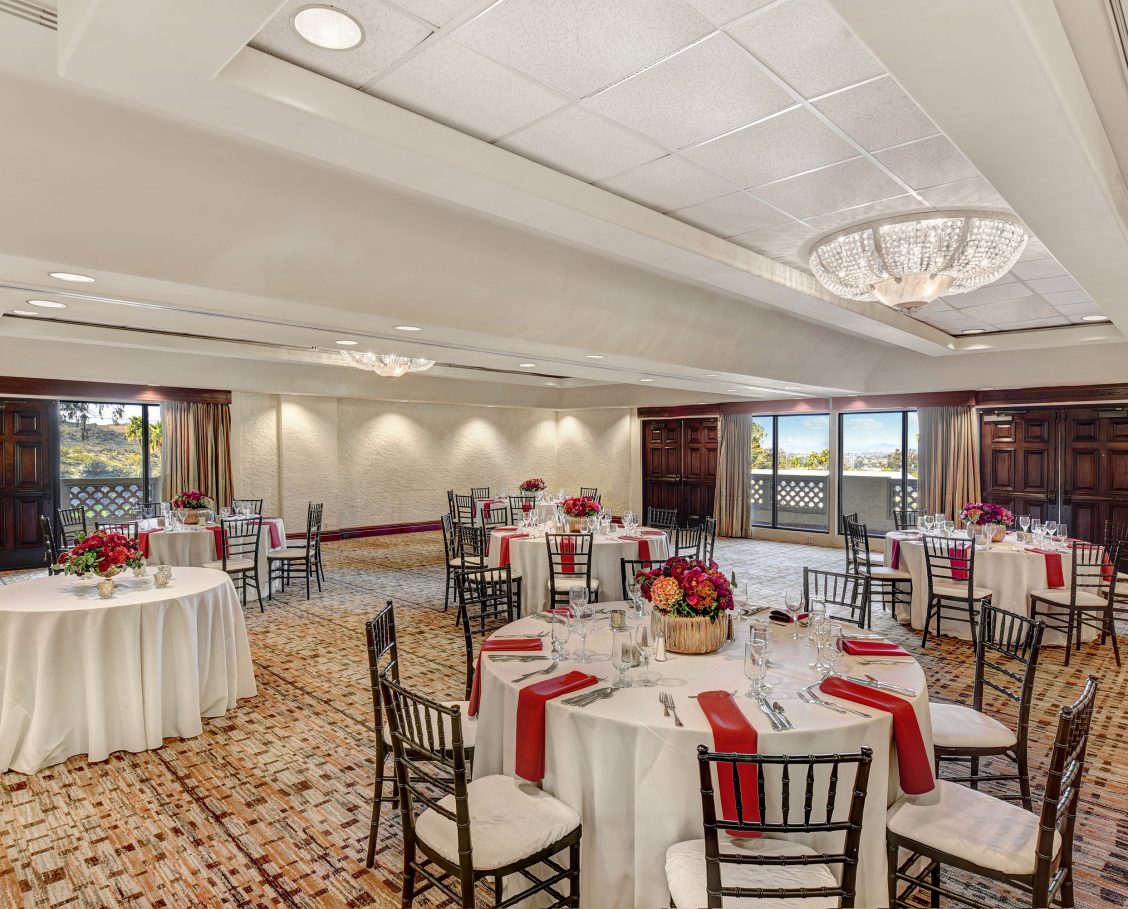 Courtrooms
Intimate ceremonies, receptions and rehearsal dinners are well-suited to our sophisticated Courtrooms.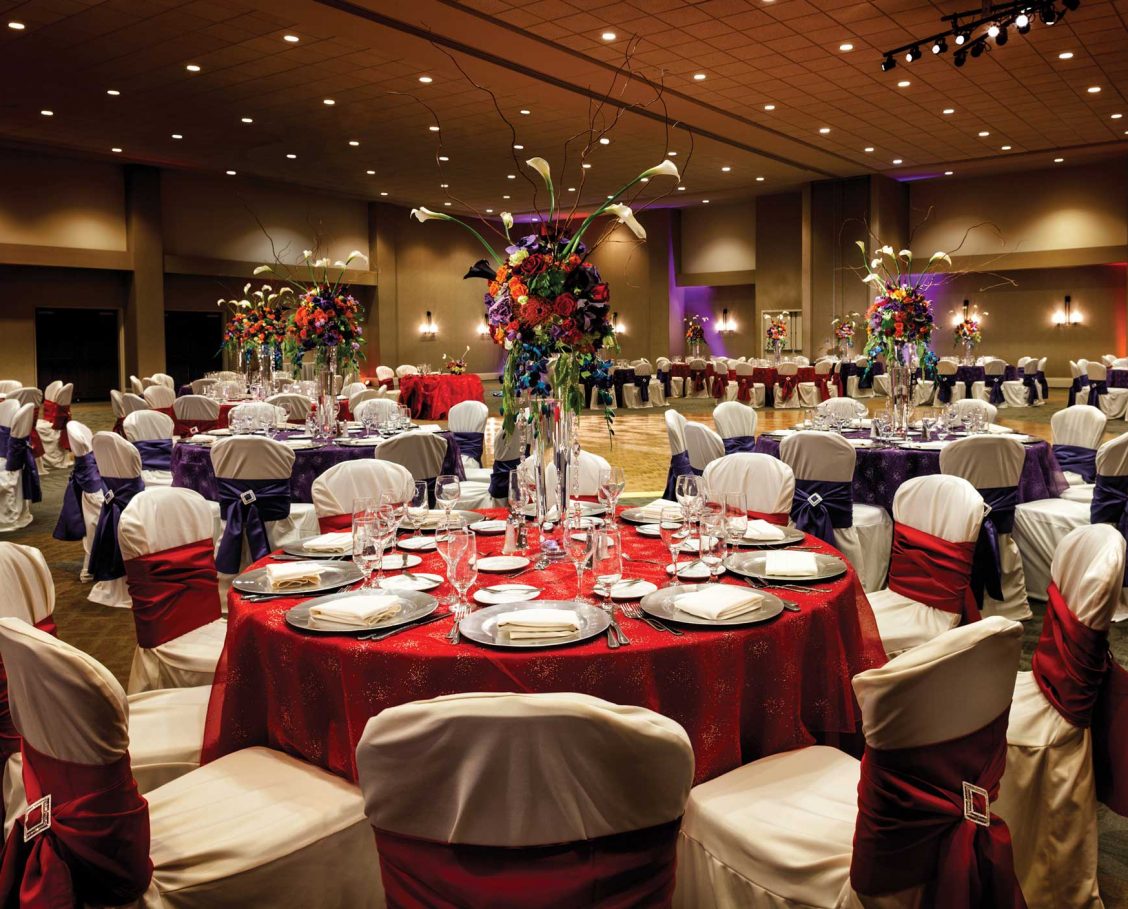 Highland
Highland totals 12,200 square feet of indoor meeting and conference space, and 8,500 square feet of adjacent outdoor space providing greater options for meetings, trade shows, wedding and social events.
Designed to accommodate groups of up to 1,200 attendees, the Highland features 18-foot ceilings, upgraded sound and lighting systems, and may be divided into three equal sections. The adjacent outdoor plaza provides another alternative for banquets and receptions.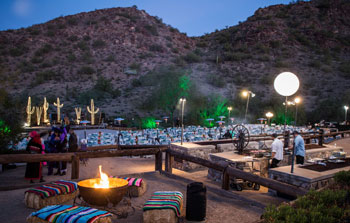 Hidden Valley
With the majestic Phoenix North Mountains as your backdrop, surprise your group with a venue equipped for a larger, themed event requiring a bit more dazzle. Our professional catering staff can provide exquisite fare and efficient service that will astound even the most discerning attendee.
Our in-house audio visual experts, PSAV can assist with state-of-the-art production and services. We've also partnered with Southwest Conference Planners to offer you hassle-free event planning that your attendees are sure to love. Click here to view a variety of Hidden Valley themed set-ups. View here Hidden Valley group event footage.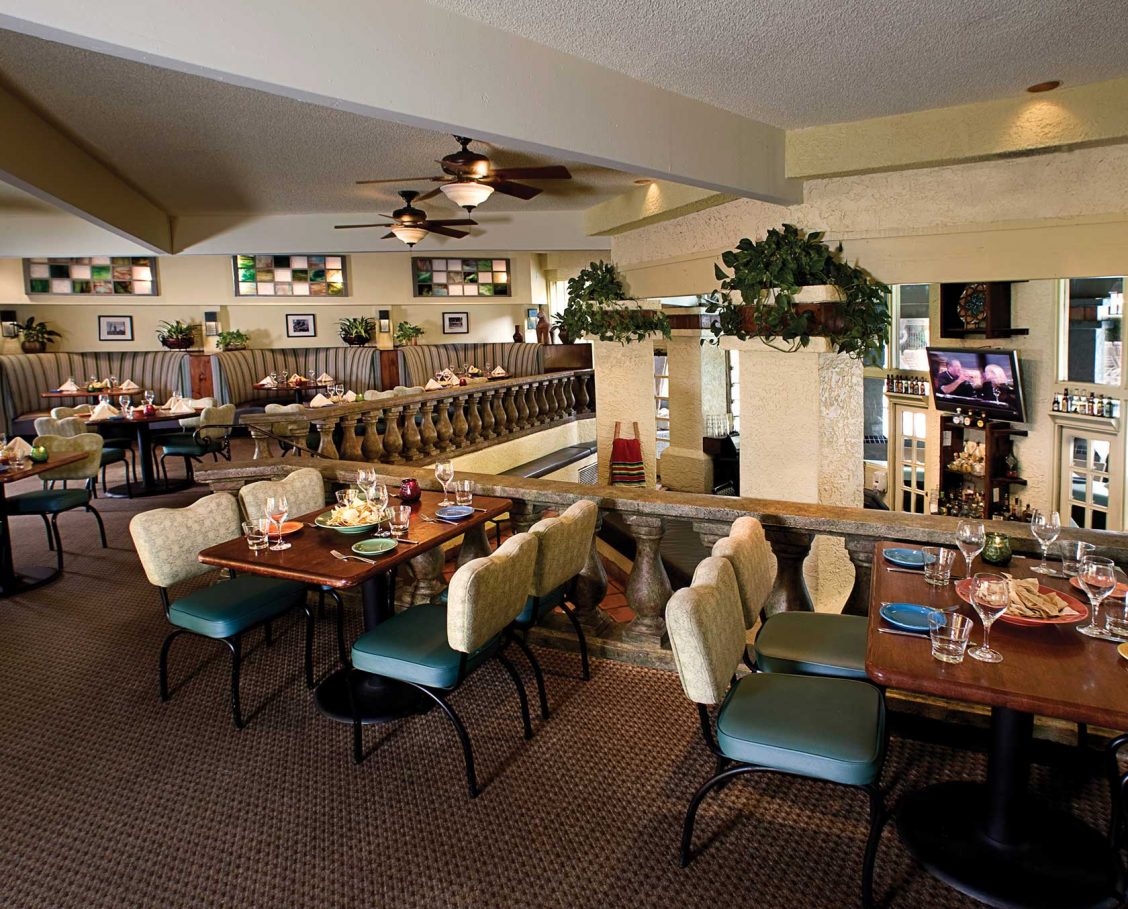 La Cantina
Add a taste of the Southwest to your rehearsal dinner, reception or gathering at La Cantina. Fresh ingredients and lively Mexican flavors are tempered by the cool blue of surrounding pools. Friends and family unite in celebration at the warm and inviting La Cantina.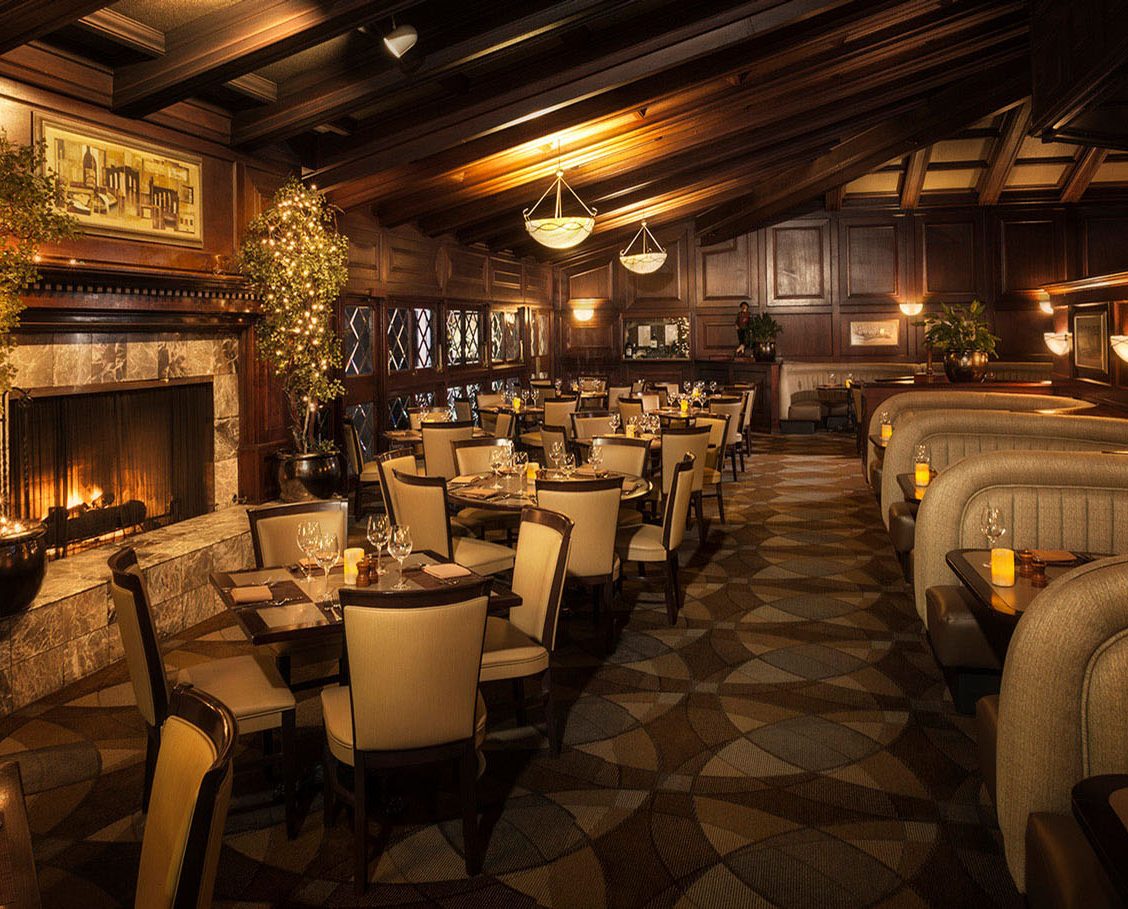 Pointe In Tyme
Contemporary dishes accented with Tuscan flair are the trademark of Pointe In Tyme. Relax beneath vaulted mahogany ceilings and crackling marble fireplaces in a casually elegant atmosphere that is the perfect location for a quiet rehearsal dinner with family and friends.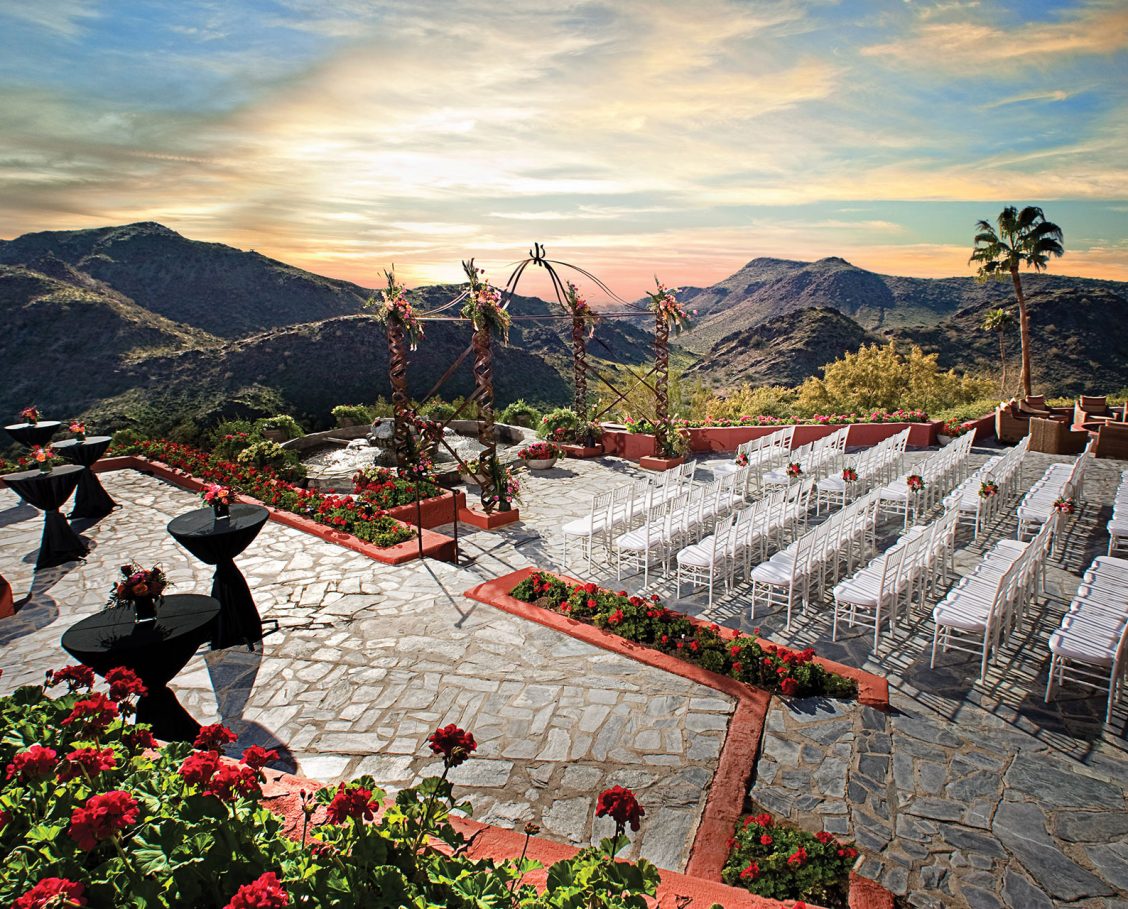 Different Pointe of View
Astound guests with spectacular city views and finely crafted menu items utilizing only the freshest local ingredients. Whether its a business engagement, rehearsal dinner or wedding, or any other special occasion, your party will literally dine "on top of the world" at Different Pointe of View.